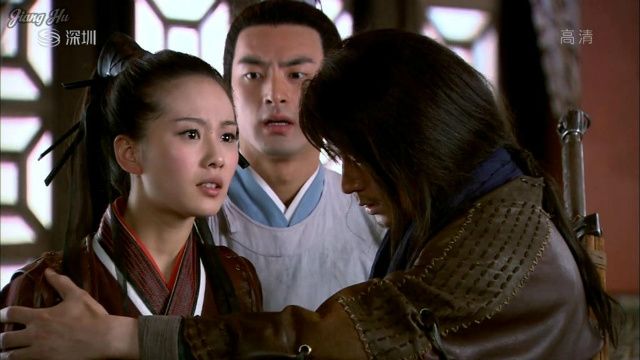 The whole Mt. Emei arc was pretty much designed to make me even more obsessed with Gexiao/Sanniang.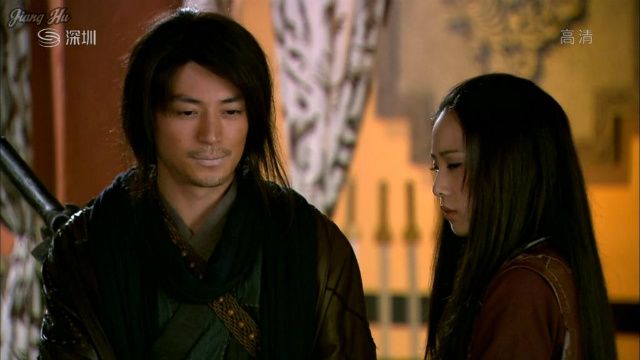 They are so frelling amazing. I've always loved Wallace Huo and Liu Shi Shi, but this just might be their favorite characters for me.
( Amazing shippiness here )
OMG, they need to hook up so badly! He desperately needs something to live for that isn't the mission and she needs to be with someone who will be fine with being with a strong, reserved woman with trust issues.
Random note - it seems Liu Shi Shi's two latest leading men - Nicky Wu (BBJX) and Wallace Huo (ViM) are going to be in a drama together. I say, can we dispense with a heroine and have them be slashable with swords? Or maybe cast LSS and see who she has more chemistry with :P
And while we are on the topic of period drama OTPs that drive me wild, have a MV or two of Qing Chuan/Eight from
Jade Palace Lock Heart
, i.e. the
other
'woman time-travels to Qing and gets involved with Kang Xi's sons' drama. BBJX is indubitably the better drama, not to mention more realistic, but I confess to loving JPLH more because it has a more traditional narrative (think shoujo with some romance novel stuff) and because Eight and Qing Chuan seem set to win "Mousie's favorite OTP of the year' award. I haven't been this obsessed with a couple for a long time. The fact that Yang Mi and Feng Shao Feng have ridiculously insane chemistry helps. Yes, I am one of the crazy FengMi shippers - I have no opinion on rl hookups or anything but I believe they should be ordered to star together in perpetuity. When is
Legend of Tiger Amulet
coming out again?
Have another one: