I swear I feel unfortunate brain cells die every time I watch another episode of
May Queen
.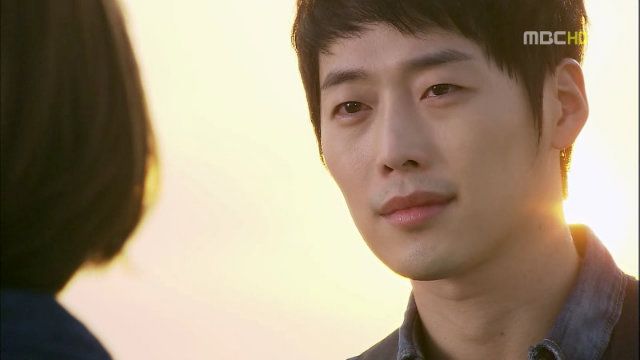 Yet, as long as Kim Jae Won is in it, being his irresistible, wry, angsty, charming self, I am stuck!
( Basically, as long as the drama gives me this, I am sticking around )
It is a genuine mystery to me what Han Ji Hye sees in the unattractively woeful and issue-full Jae Hee, with his lack of progress past hand-holding in 15 years and with his homicidal father who likes to abuse her, when she has amazing KJW there. I mean, that whole scene where KJW finds out HJH/JH dated for 15 years and her reaction to his asking her if she was blind and didn't realize he, KJW, liked her (which is 'lalalalala I won't take it seriously'), made me shake my head and wonder if she and Jae Hee aren't best matched after all, as matching victims of brain damage.
Blah.
Curse you, Kim Jae Won, and your incredible charm! If it wasn't for you, I'd dump this thing so fast my head would spin!