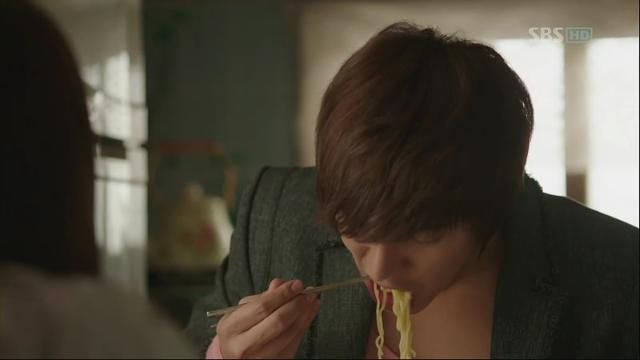 First off, I believe Lee Min Ho should star in every kdrama ever made, because the subs for this are done within 24 hours of airing. That's pretty insane and ILY, Min Ho fangirls!
So, I just finished ep 2 of
City Hunter
and it's official - a new obsession is born! Ep 2 was much lighter than ep 1 but you can see the story and character continuity. I wouldn't have minded a grim grim explosiony revenge drama a la IRIS or Lobbyist (which is what first ep reminded me of) but I liked the 'less on the gas pedal' approach of ep 2 as well. The thing CH reminds me of in feel is a manga - the vibe is very manga-like.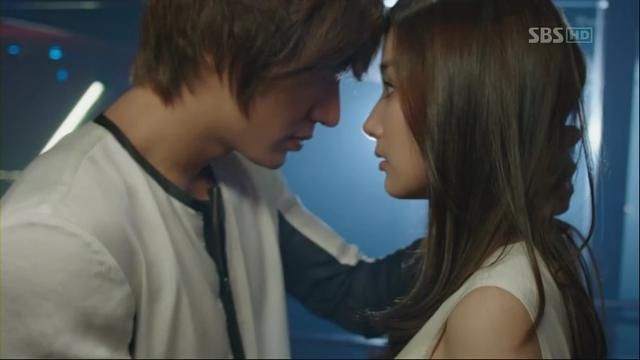 Also, ep 2 was more about Park Min Young's character than LMH's and I am officially girl-crushing on her Nana. PMY manages the same feat she did in Sungkyunkwan Scandal - she portrays strength and smarts and optimism and purity of heart in one joyful, adorable package. She makes me think of a kitten, somehow. No wonder our would-be assassin is smitten. Who wouldn't be? They have both a wonderful chemistry and a great vibe - it makes me happy to just look at them together. Also, finally, LMH is paired with someone who fits both age-wise and looks-wise. Son Ye Jin looked like his aunt in Personal Taste and Gu Hye Sun was not just too old for him in BOF, she was too old for the character she was supposed to play to start with.
( More thoughts, speculations, and a ton of caps )
In conclusion, I adore CH! In order of loving, my current dramas are rated (1) Vigilantes in Masks (2) KO 3an Guo (3) New Tales of the Gisaeng (4) City Hunter (5) Can You Hear My Heart (6) Best Love (7) Muscle Girl.