It was only a matter of time - I branched out beyond the Japanese/Korean/Taiwanese/Chinese dramas - I checked out my first Vietnamese drama,
Suddenly I Want To Cry
.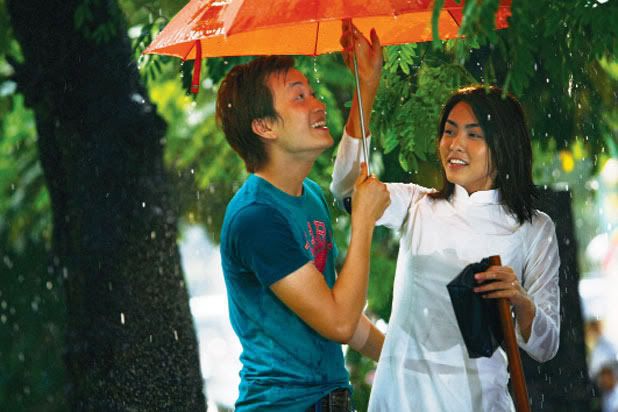 SIWTC features yet another take on Rich Boy-Poor Girl story. Our Hero is the Rich Boy - his parents despair of their child as he has no desire to study and just likes to drink and party - in fact he is days away from failing a college entrance exam for the fourth time! Enter Poor Girl of the drama (who is beyond adorable btw!) - she is a strong-willed girl who makes a living selling used books on the streets even though she is illiterate herself. She wants to save enough money to open a small bookstore. Her path and that of the Hero intersect when she rescues his drunk ass from a gang. And due to a combination of hilarious circumstances, Hero's parents hire her to be his minder to make sure he learns some values and doesn't flunk yet again.
About halfway into the first ep, I admit that it's ridiculously cute - brainless but sweet and with wholesome families and old-fashioned family values. So far, no villanous family members in sight and even the Hero is just dorky and a little bratty, not genuinely a jerk - a kdrama bad boy would eat him for breakfast without choking.
The Hero, I must admit, is uncute and with a horrendous taste in shirts. But the Heroine is beyond adorable so I am definitely staying in.