I am filled with glee. According to
dramabeans
, Joo Ji Hoon's next drama is a Korean version of a Japanese novel/movie
Tokyo Tower
, about a 20-something guy who falls for a 40-year old married lady (to be played by Kim Ji Soo).
*squee*
Mmmm, JJH (In Mawang. I'd post a rl picture, but let's face it, in rl his fashion sense is...interesting):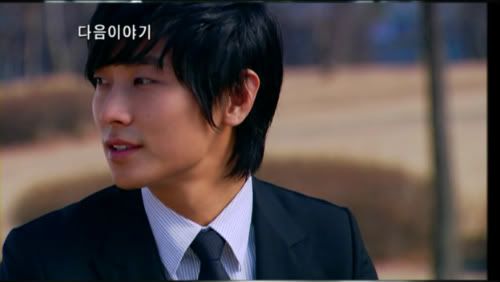 I have to say, whether you like JJH or not (I do), he certainly has a good taste in roles. He started out as Prince (not so) Charming in the adorable
Goong
, then played a serial killer in
Mawang
(if not for Legend, the drama that would occupy Top Drama From Anywhere slot in my heart), a cake shop owner in the gay trifle delight
Antique Bakery
, the title character in a musical play version of Don Juan and now this. :)
In other news, anyone watching
The Story of a Man
starring Park Yon Ha (On Air) and Park Shi Yeon (La Dolce Vita). It's written by the writer of the legendary Sandglass and Eyes of Dawn, as well as (more pertinent to me) my favorite drama ever,
Legend
. Crime, revenge, and business: here I come!