Hooray!!!!!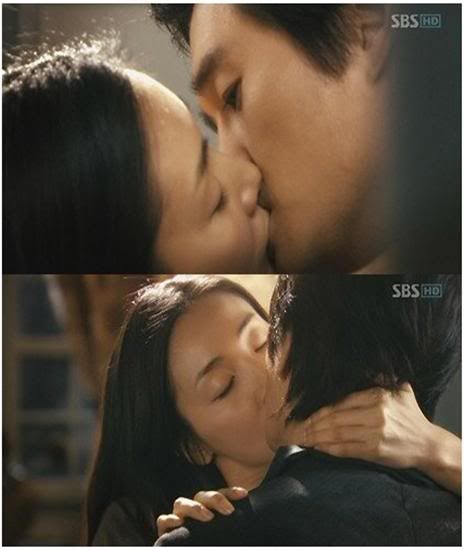 My drama slump is over!
The rescuer?
Star's Lover
, a Korean drama starring Choi Ji Woo and Yoo Ji Tae, and loosely inspired by
Notting Hill
. The first two episodes are out subbed and I am watching them right now. I fell in love about five minutes in.
Choi Ji Woo (one of my favorite Korean actresses) is Lee Ma Ri, a famous Korean actress who learned really early on that life is much easier if you get people to love you. After her parents' death, she's had a hardlife until she figured out how to 'trick' people into loving you, molding herself into whatever necessary and her craving for love and attention she was denied for so long reached its pinnacle by becoming a star, adored but unknown by thousands.
Yoo Ji Tae (I have not seen him before, but apparently he is a famous movie actor) is Kim Chul Soo, currently a professor of literature, who's become incredibly self-contained as a result of both his parents walking out on him at a young age: he's found comfort and safety in books.
Chul Soo and Ma Ri knew each other as children, and now these very different, and somewhat scarred by life people (with different escape mechanisms) will meet again.
It's wonderful! It has a certain whimsical, delicious vibe, the story is cool and funny and just...it's darling! Here is a trailer: