When we last left our hapless heroes, Heroine regained her memory and screamed for her "Songjoo oppa", but Sexy Hero has given up believing she is his dead love and just walked away.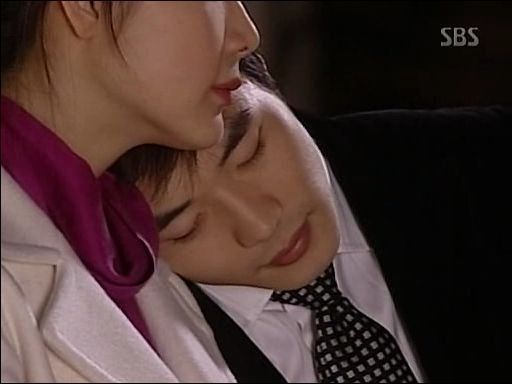 So, your usual weekday then.
( Enter here for more dysfunction and angst )
I may be taking a little break from
Stairway to Heaven
- so much angst and intensity is hard to do in a big gulp. But I shall get back to it soon!