(Partially) disregard my previous
Gloria
post because in ep 40, I got this!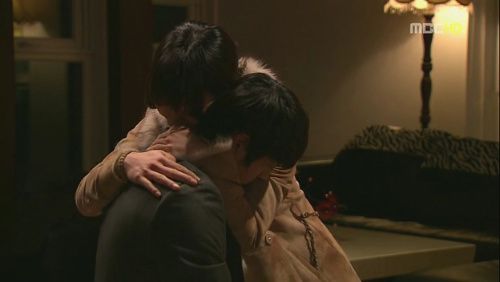 She did ultimately pick him over her older sister! OMG.
Ultimately, I am with

ockoala
, I don't she loves Kang Suk as much as he loves her. Probably because he's never had another emotional outlet besides her. But she does love him a lot, and did put him first, and she proved it, so that makes me a happy Mousie.
And there was kneeling and begging and manly tears.
( I'll beg. Look at me only. Don't think about your sister or my brother, just this once. Can you please just think of me once, please Jin Jin, I'm begging you. When I think about living without you by my side...I can't breathe. I feel like my heart is going to stop beating from frustration. )
( Kang Suk/Jin Jin scenes from earlier eps )
Yoon Seo/Dong Ah post coming up.