Evil sister-in-law just locked up heroine and sexy butler in the steam room (sadly for steaming bamboo, not bathing - I demand nudity!) together, in order to get heroine framed for adultery and thrown out of the family. And turned the steam way up so they'd be tempted to take off their clothes. ROFL. Perhaps she's a Wallace Huo fangirl? Anyway, all I could think of is "take advantage of the locked doors, and jump him, girl!" Saaaaaad. I am a sad case. But instead they rescue themselves.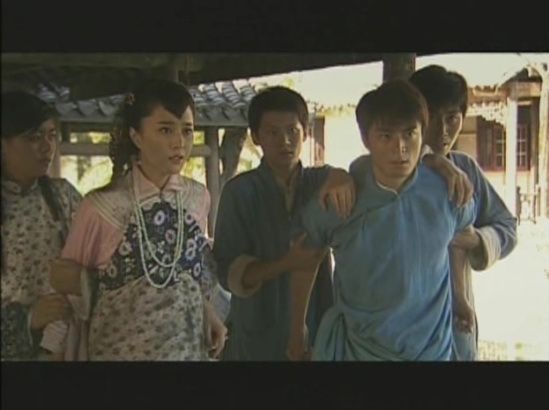 Also, heroine has been married for a while but her husband hasn't shown up yet. He didn't even bother coming for the wedding and they had to use sexy butler as a stand-in (talk about bait-and-switch!). That man sounds repellent already.
Heroine of this, though, is totally tough and awesome and sort of like a period Makino. Nothing is going to get her down and clearly she is bound to grind evil sis-in-law into dust at some point. Woooo!
( Some pretty shippy caps )
ETA: Clearly, the laurels of Four Women Conflict is giving RRR no peace because now they are being questioned by evil sis-in-law and she orders sexy butler beaten. Lady, don't you know he's a Taoist warrior Priest par excellence and can destroy your whole house? :P Also, this is generally most idiotic plan ever because heroine hasn't yet consummated marriage with deadbeat husband and obviously has not been sexing up sexy butler (darn!) so it's easy enough to check she's a virgin.