I have been feeling rather out-of-sorts today, I confess, physically and emotionally. One of those days.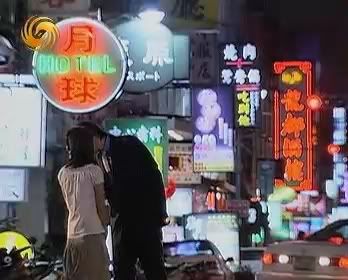 But now I am smiling and relaxed and even a bit giddy.
The reason? Delicious, guilty pleasure, mushy delight that is a Taiwanese anthology drama
Say Yes Enterprise
, starring basically half my favorite Taiwanese actors: Barbie Hsu, Hebe, Mike He. Lee Wei, Vanness Wu, Blue Lan etc etc.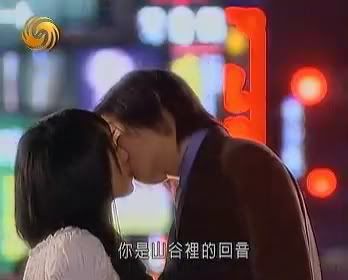 SYE is 40 episodes, but never fear! It is great for someone like me, with a short attention span, as it tells 7 separate stories, around 4-5 eps per story. Which enables them to cram all the Asian drama cliches into a perfect smorgasbord: you want a rich young executive and a feisty street dancer overcoming the odds (Vanness and Hebe)? You got it! You want an older woman falling in love with her son's classmate (Lee Wei and Mike He are in it)? You got it! You want a story of angsty lost love (then real-life couple Barbie Hsu and Blue Lan, who was so awesome in The Outsiders)? Once again -- yup. Or a story about a guy finding out his first love is now a mobster's whore and trying to save her? Jackpot again. Etc etc.
It's not the kind of drama you need subs for, honest, but someone at d-addicts has started subbing it and has first three eps out.
In order to convince you, here is a kiss scene from story 1, the one about an executive and street dancer. I love my Cinderella tales! I would love for a sexy and a bit angsty young executive to fall madly for me and lift me from life of street poverty. I am lazy that way.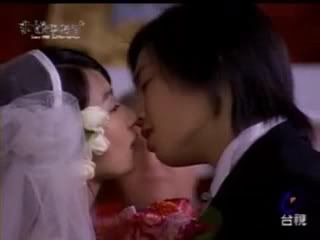 Smoochies FTW! Plus, Vanness/Hebe? Odd combo but works really well.
Hint, they do a lot of kissing!
( More kissing )
Mmmm...I have no shame. I cannot wait to watch the Lee Wei one. YUM!
( MV for forbidden younger man lurve )
In other news, I am feeling like a gigantic jdrama kick! I got my hands on about a dozen and will sample and see which one I want to watch. My money is on
My Boss My Hero
: it seems hilarious AND stars Nagase Tomoya. But first, to finish
Kouri No Sekai
(Ice World). Also, while I am at it: jdramas, take a hint from twdramas and do real kissing, please!