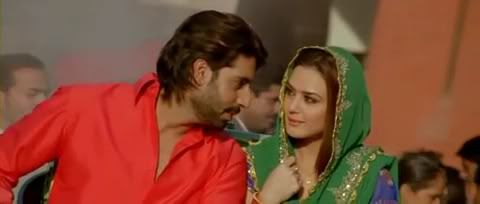 One of my favorite songs and song picturizations, which in a way encapsulates everything I love about Bollywood (music! romance! colors!) is Bol Na Halke Halke from
Jhoom Barabar Jhoom
, starring Abhishek Bachchan and Preity Zinta.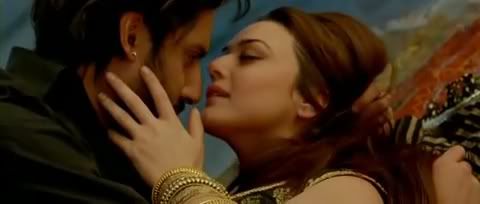 JBJ is a delight of a movie on its own, a tongue-in-cheek, post-modern riff on Bollywood about two strangers who while away time in a train station by telling each other how they met their significant other and realize they might like each other...What to do?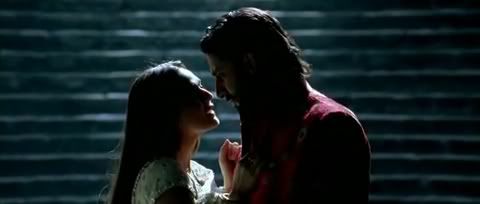 But BNHH is something else entirely: it's a mini-movie within a movie, and tells the fantasy of them meeting elsewhere and the romance that could have happened. It's beyond gorgeous and swoonily romantic. It could probably be entitled "Bollywood movie in 5 minutes". One of my favorite songs ever.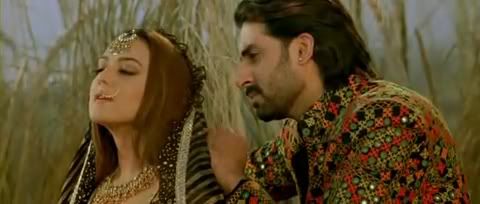 I went and capped it - because it's so beyond gorgeous.
( Caps here )
Here is a HQ version on youtube: