1. It's a sign of my total obsession with both that I am trying to remain spoiler-free for both
Prosecutor Princess
and
Personal Taste
eps aired today until I can watch them with subs.
2. Lee Jong Hyuk has a leading role! Omo! It's called
Marry Me
and is about some married couples who lives together. But honestly, who cares about the plot? Finally, I get to see LJH as the lead! (Well, he was sort of the lead in Powerful Opponents but I won't go there, am still bitter).
3. Poster for
Road N. 1
. Yes, please.
( Poster behind cut )
4. I plan to watch
Oh! Pil Seung And Bong Soon Young
starring Ahn Jae Wook and Chae Rim. Have a MV.
( MV behind cut )
5. Because
Stairway to Heaven
gave me an unhealthy obsession with Kwon Sang Woo, have some pics of KSW and family from Jang Dong Gun's wedding. There is nothing I find cooler than a hot guy with a small kid.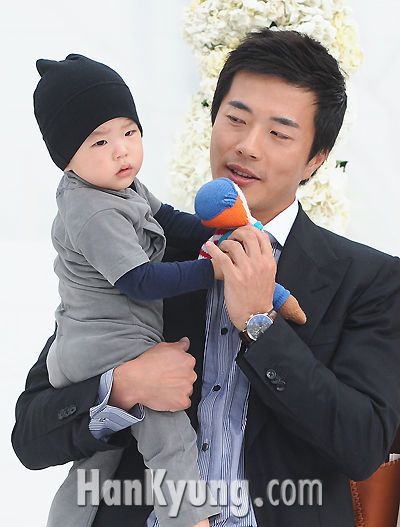 ( More pics here )