One of the many things I will always love
The Outsiders
for is that it intorduced me to F.I.R., the band who sang the incredible theme song'Lydia.'
They are so AWESOME.
( A bunch of their MV thatprove why I think so )
Also, I was watching some of ep 19 (yeah, whatever, I was looking for shippiness) and you know? The below pic makes it all worthwhile. All the angst that this will undoubtedly end in is worth it for this. The OTP happy, sweet, planning to get married and back to joy.
The below pic is so worth all this: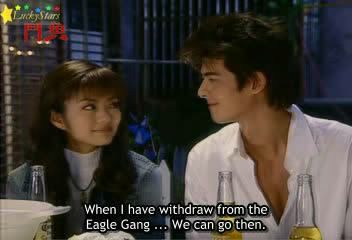 And so was this:
*dies*