I have watched the first ep of
Heaven Sword and Dragon Sabre
, the 2009 version. It was
gorgeous
but made no sense - I am totally lost as to what is going on or who these people are. I am going to stick with it for a few eps because Return of the Condor Heroes 2006, made by the same people, had the same problem - first couple eps were odd and left me utterly confused but then it just got
amazing
after that and everything fell into place. Let's hope this follows the pattern. But as for now, it is so incredibly visually beautiful. Just check out the credits.
( Credits caps )
Also, I was rewatching
Smile
- totally underrated - I really need to do a 'most underrated dramas' list - and have some shippy darlingness from ep 3. I am always so impressed by Matsujun - his gentle, tentative, beaten-down Vito has nothing in common with arrogant, thick-headed Domyouji.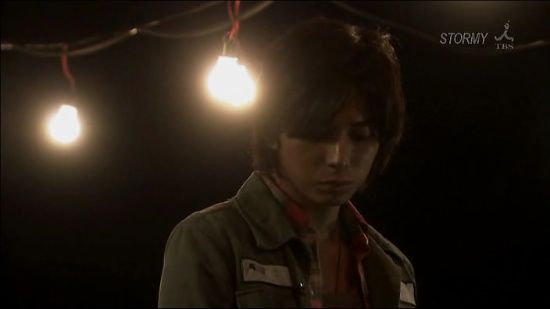 ( Cuter than puppies )
And last, but not least, I stole this
Mars
mv from

ambergold
. It's so incredible. Mars was my first drama, all these years ago and the reason why I have become a drama nut - I was so
obsessed
with it. And all these years later, it's still possibly my favorite drama. Ever. Two incredibly damaged people who find and love and heal each other? Oh YES.