I am very interested in checking out
La Dolce Vita
, a currently airing kdrama starring Oh Yeon-Soo (Lady Yuhwa in Jumong) and Lee Dong-Wook (Gong-Chan in My Girl).
I am going to wait until it's all completed and subbed because I am bad with waiting and plus have tons of things to do, but it does seem fascinating.
The story revolves around an older woman (OYS) and a younger man (LDW) (there is a 10-year difference between them). Her husband is having an affair with his wife, and LDW decides to pursue OYS as some sort of nebulous revenge, but of course real feelings very quickly develop and the two desperate, messed-up individuals embark on a love story of their own.
It seems to be very good, and also dark and twisty. In fact, I am surprised by how 'grown-up' it is, being a kdrama: not only is adultery actually portrayed positively (OYS' husband is a vile vile person and LDW's wife a tramp) and the lead characters are screwed-up ambivalent individuals who are survivors of various forms of abuse, but they pull no punches in showing the poison of OYS' marriage (at one point there is marital rape, ugh).
And we also get scenes like this: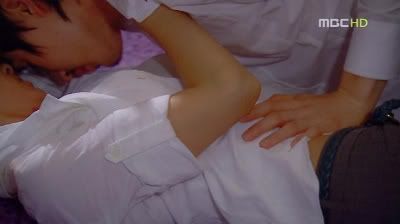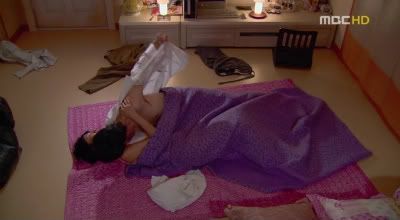 Oh, Gong-Chan, does Yu-Rin know what you've been up to in her absence? And Lady Yuhwa, we are not even going to address how the mother of a King can engage in such activities :P (I am not completely joking btw. My Girl is such a huge favorite of mine and I adore Gong-Chan so, it's hard for me to imagine him as anything or anyone else. And Lady Yuhwa is also so...Yuhwaish, to me. I know it's ridiculous).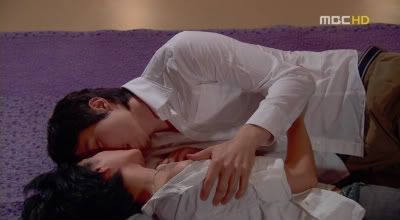 And because I have a thing for men taking care of ladies' feet:
(caps from soompi)