Am marathonning it properly with subs and yes, this is the kind of drama that works so much better in one gulp - it really reminds me of one of these 19th-century French novels, maybe by Zola.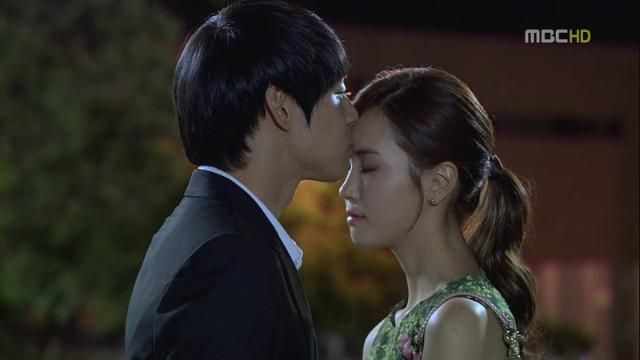 It all ends tomorrow and let me take this chance to say that regardless of how it ends (and I honestly have no idea), this is going on the 'favorites of 2011' list - it's smart and dark and complicated, with an antiheroine who could be horrible but who I could not help but root for and a fascinating cast of characters from saints to monsters. And it has also given me a love story that is rather unusual in kdramas - a fragmented, bitterly desperate, almost amoral woman finding hope and salvation in the love of a very good man. How often do kdramas go for that? Pretty much never. I ship that dysfunctional romance like crazy.
When it started, I made a wish that it would be another
Something Happened in Bali
. It wasn't - Bali still pretty much stands alone with its darkness and complex destructive hothouse of emotion. But even though it wasn't as good as Bali, it still more than satisfied any expectations and cravings I had. Here's to you,
Miss Ripley
- you were a damn good ride!
( So, some caps and thoughts )
Note: I've seen complaints about Hee Joo and Myung Hoon's roles being reduced as the drama went on, but that did not bother me - for one thing, I was always in this for Miri and Yuhyun. For another, Hirayama and Lee Hwa made much more interesting foils and antagonists being the true monsters of the story (any scene with Hirayama and Miri made me viscerally uncomfortable to watch - I dare you to watch their interactions and still blame Miri for doing anything to get out of his power).
So farewell, Miss Ripley. You have been amazingly intense and good.