For my first foray into contemporary Hong Kong dramas, I picked 2008 revenge drama
Last One Standing
. Firstly, because revenge genre is one of my favorites and secondly because it stars Kevin Cheng and after the first ep of Bu Bu Jing Xin, I have developed a sudden and massive crush. Only one ep of BBJX is yet subbed but my new obsession must be assuaged. A lot of people recommended Seventh Day with him, but I am not in the mood for a terminal illness romance and I had LOS downloaded ages ago.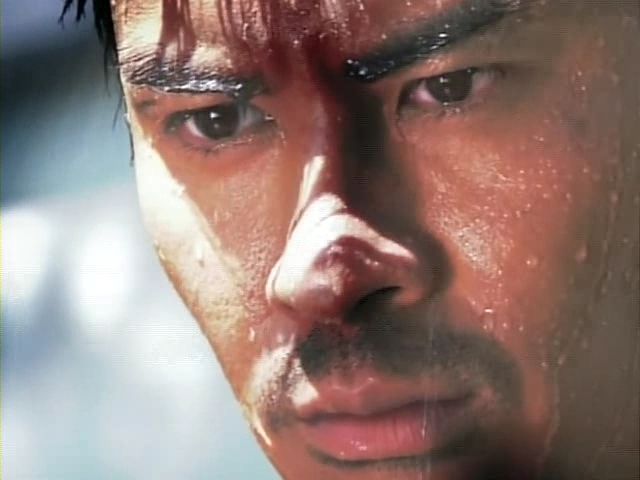 LOS revolves around Hei (Kevin Cheng). Ten years ago, in an (understandable) fit of rage, he murdered his stepfather, who has been molesting his sister. Convicted largely on testimony of his cousin Yip, Hei has been sentenced to a decade of jail time but is out as the story opens.
Hei's life is over. Nobody will hire him, he has no future, and his own mother (who would be the ideal wife for stepfather from Mars) thinks Hei is a murdering monster who maligned the dear departed. He is also a violent mess. If he wasn't a psycho before he went in, he certainly is borderline now. I actually really like it because, let's face it, if you do a decade of hard time, results aren't going to be pretty. (Contrast it with kdramas where, with the exception of All In, people come out of prison relatively well-adjusted. Ummm. No).
All he wants to do is revenge on his cousin, whose testimony had placed him in jail. Also (I got that from summary, it's not adressed in the first ep), it turns out that there is more to the murder than meets the eye and not all was as it seemed.
One episode in, I really like it. Granted, I am predisposed to like both revenge dramas and dark dramas, but this is genuinely engaging. It is also very dysfunctional and dark - the main character is a homicidal mess, not a noble avenger of wrongs. It is hard to find a likeable character so far - Hei is the protagonist but let's face it, the man is violent and irrational and hellbent on killing out of revenge someone whose only crime seems testifying. (He also kills the man's dog and sets fire to his house - umm, yeah, like I said, he's borderline psycho). But it is very involving. Plus, on the shallow side of things, Kevin Cheng is ridiculously, ridiculously gorgeous and with his chiseled cheekbones and intense eyes, I am a lot more invested in the story than I would have been if same character had been played by a fat dwarf.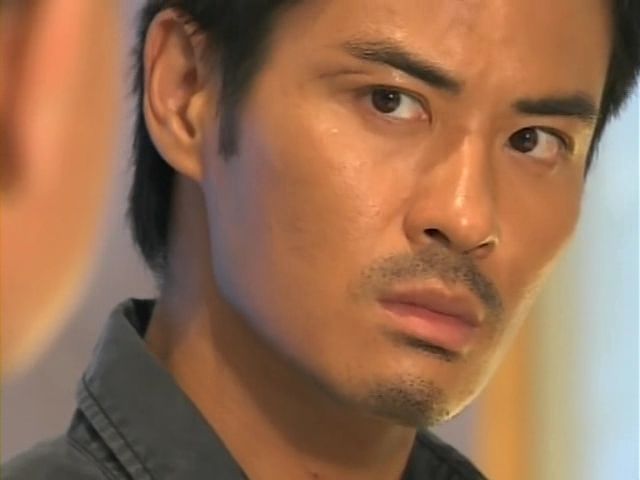 ( A few more caps of psycho hotness )
Have a teaser:
Apparently there is an OTP later on. Hopefully she is not a member of PETA :P