Because of my recent thing for Kang Dong-Won, I developed a huge interest in watching dorama
Magic
, in which he starred in 2004.
Love is the most splendid 'MAGIC' in the world.
This is a story about a young magician who has great ambition but has nothing.
This drama shows how precious true love is.
Kang-jae (Kang Dong-Won) grew up under a jobless, gangster father. When Kang-jae accidentally meets Lee Dae-hae and his son Sun-mo, he feels more attached to Dae-hae than to his own father. Through Dae-hae and Sun-mo, Kang-jae learns the basics of magic as well as what fatherly love really means. Sun-mo, on the other hand, has a love-hate relationship with his father, who only cares about magic and nothing else. Meanwhile, Sun-mo is heartbroken by Dan-young, who falls in love with Kang-jae. Before that Dan-young was living with Sun-mo, mistakenly thinking that he is her long-lost brother before she was adopted. Yun-jin, Dan-young's stepsister, instantly falls in love with Kang-jae and Kang-jae decides to marry her, not for love but for the sake of fulfilling his own ambitions at the price of spurning Dan-young.
The pictures also look really nice...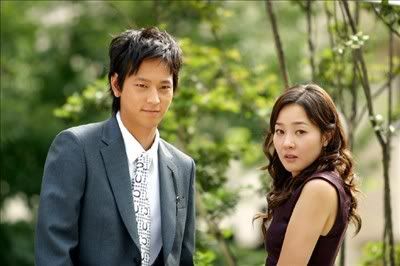 ( More Pictures )
And the best thing is? You can find the first 12 eps of
Magic
, English-subbed
here
and it's actively being uled.