Just finished watching Hong Kong movie
Legend of Speed
about some risky street-racing. The movie itself is nothing to scream about from the rooftops though it's not bad at all for the type of movie it is: no pretentions to intellectual splendor or deep emotional truths. Just some hot men, hot girls, and fast cars, with a bit of angst, redemption and revenge thrown in.
But who cares about any of that when it stars Ekin Cheng, who is not only incredibly sexy, but is prone to wearing leather (whether hot or amusing depending on the ensemble) or walking shirtless and who angsts so incredibly well and he gets to angst a loooooot.
Why have I never seen him before?
Seriously.
I do have
The Stormriders
, a fantasy wuxia movie with him that I never got around to watching, but now I think I simply must ASAP.
In case you wonder at my sudden enthusiasm, the guy looks like this: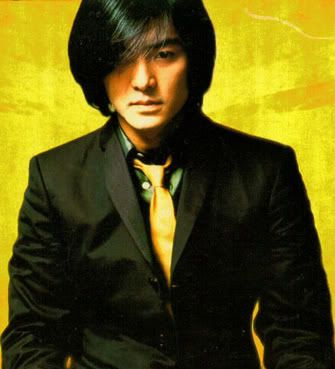 Here
is a webpage with more pics.
I simply must investigate more about him now.