To distract self from the fact that subs for ep 2 are still not out, have this scene from ep 1: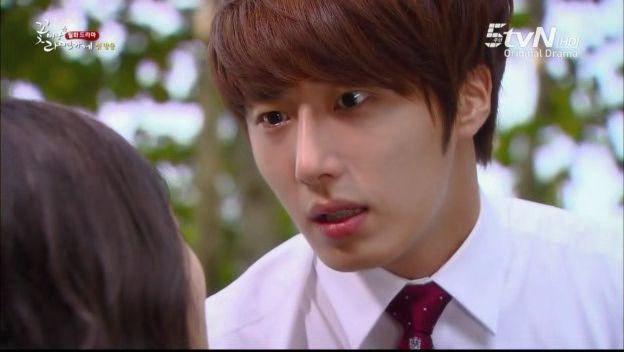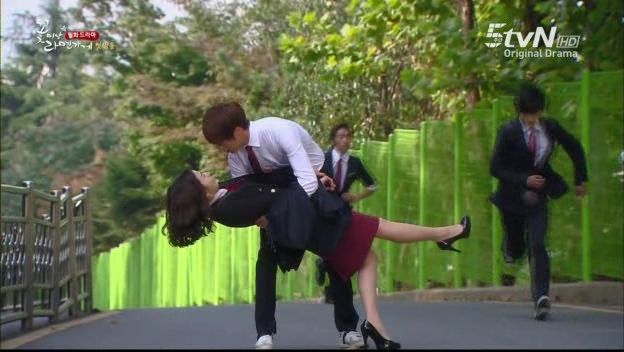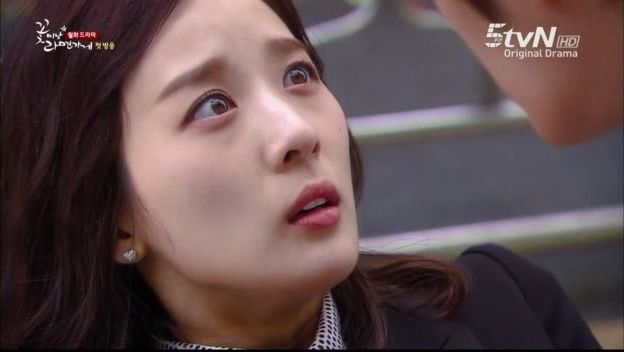 And then she finds out he's a high school student and what she thought was a suit jacket is his uniform! Bwahahahaa.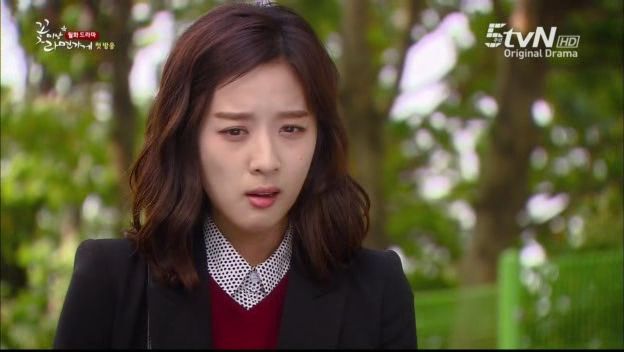 I am super-picky with romcoms, but I am Ramyun Shop's helpless and adoring slave. It probably helps that I have yet to find a male student-female teacher drama I didn't adore (yet I hate when the genders are reversed due to society's inherent imbalance in gender-power dynamics). Sang Do, Hello My Teacher, Loveholic, Romance, Majo No Jouken, Gokusen, now this. It seems I am doomed to love this subgenre. Of course, this drama has a lot more in common with Gokusen or Hello My Teacher and their light-hearted vibe than it does with the rest of the dramas on that list, which are all majorly heavy-duty, but that is part of its whimsical charm. I hope that, like Hello My Teacher, it will slowly introduce somewhat more seriousness, probably about the time the two leads will start liking each other. Please please please Drama Gods, make Jung Il Woo's character fall first and then pine like mad. But even if it doesn't achieve Hello My Teacher's wonderful mix of laughs and absolute swooning romance and give me ridiculous emotional overinvestment and break my heart a little (Gong Yoo's character had major problems and I don't think JIW's does), I will still love it for frothy, ridiculously adorable darling that it is.
And if it gives me a scene half as swoonworthy as this, I will love it forever:
(Too bad I have no caps of the foot-massage scene :P)