I can totally see why Four has issues. If I were in his place, I would too. But it will never cease to amuse me that the Yangs' reaction to it all is "look at that poor surly thing, probably brought up by wolves. Let's bake him some pastry." With Seven completely bulldozing over Four's attempts to stay emo and aloof and Little Sis as backup - not even someone as pissed-off as Four can resist Baby Sis.
Typical Four and Seven interaction: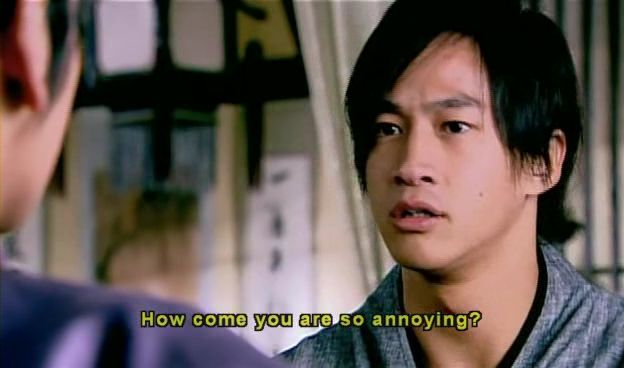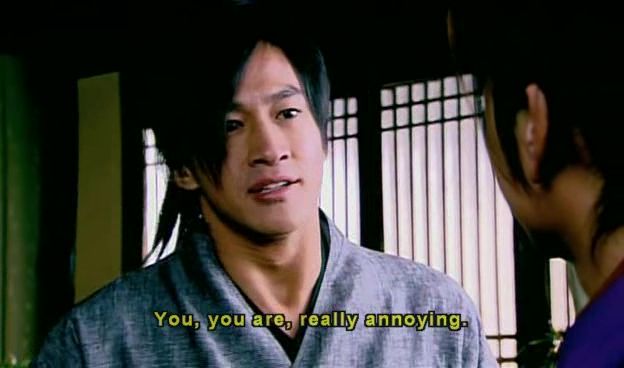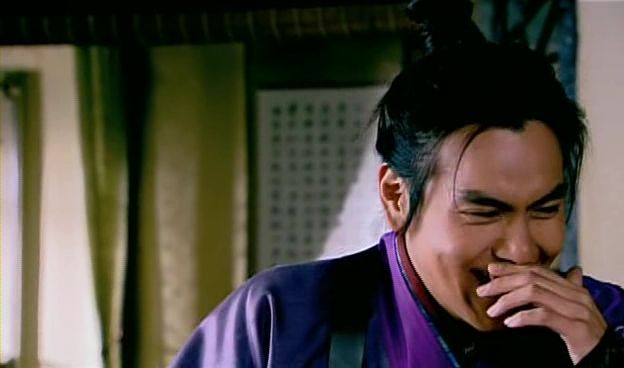 Give it up, Four! Reveal your true identity, cheer up, and swallow that pastry. They'll make you anyway, you know that. And while we are at it, stop beng suck a dick to Seven or else I might have to smack you myself - I can totally get if you want to off Mama and Papa Yang, but Seven was what - two years old or similar - when all that crap happened to you. He has nothing to do with it. Plus, keep going like this and Six will end you.
( A few more caps, dedicated largely to Four's emo faces )