I sort of had a craving to watch something with Oh Ji Ho where he was guaranteed a happy ending and to get the girl and also wasn't going to be enslaved, tortured, branded, his family and friends killed, or being hunted by the entire government.
So I dug out
Get Karl! Oh Soo Jung
which I started some time ago. It's a totally flufftastic drama about a formerly obese Go Man Soo who was dumped by the total gold-digger Oh Soo Jung on their wedding day when he told her he didn't pass his bar exam. Go Man Soo went to America, manned up, renamed himself Karl, and trained like mad and now is not only a total hottie but a really well-off professional golfer. While OSJ was too picky and now is an old maid who decides her best chance for a cushy life is to win Karl back - how hard could it be? Time for some revenge! One problem - is Karl as much a soft touch as Man Soo was? And is Oh Soo Jung as total a bitch as she comes across?
This drama is no masterpiece but it's hilarious. Karl is a total sweetie but he is also a total weirdo (his comments on blind dates are so caustic and loltastic). And you shouldn't like Oh Soo Jung - she is an unabashed gold-digger and rough and utterly unphased by anything but somehow I really like her. Maybe because she is so unapologetic about herself.
Plus, there is a lot of plot: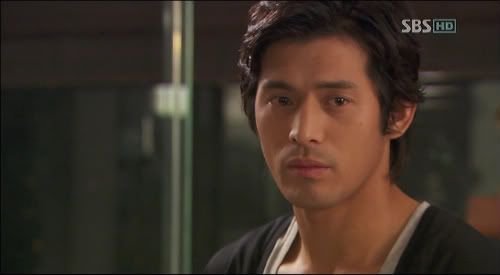 ( Plot in the shower and other amusements )