1. The 1930s movies had a huge fascination with gangsters. This is lucky for me, as I love 1930s gangster flicks and have tons to choose from.
Gangster "heroes" of these movies ran the gamut, from fascinating clever monsters (such as Cagney in Public Enemy, Edward G. Robinson in Little Caesar, and Paul Muni in Scarface) to flawed and tragic antiheroes forced into this life by the tough dead-end life (the Dead-End kids and Humphrey Bogart in Dead End, Cagney in The Roaring Twenties). Sometimes, the gangster could even come across as nobler than the "just" lawman who pursued him to the end (Manhattan Melodrama, where Clark Gable walked away with the movie as the doomed gangster Blackie who puts friendship above all and is much more of a person than his best friend and eventually Governor, played by William Powell. This one, just like The Roaring Twenties, could be remade as a kdrama).
The whole "childhood friends who grow up on different sides of the law" trope so beloved by Bollywood was first done by Hollywood of the 1930s. And this long preamble is basically leading to the fact that I am about to rewatch one of the classics of this subgenre -
Angels with Dirty Faces
, starring Pat O'Brien and James Cagney as two childhood friends, one of whom grows up to be a tough slum Priest and the other as a gangster on the run. When they meet again, they are bound to clash.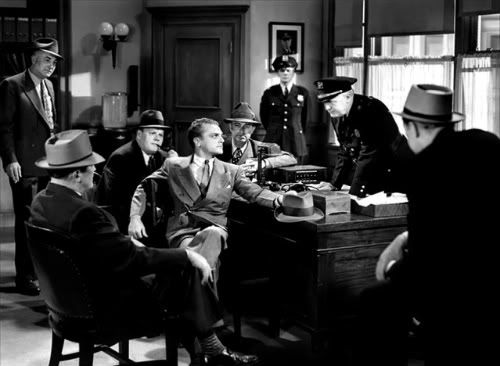 I even found a MV for it:
Yay! I might do a mini-marathon of 1930s gangster flicks and write ups on them - I have a huge fondness for Manhattan Melodrama, for example.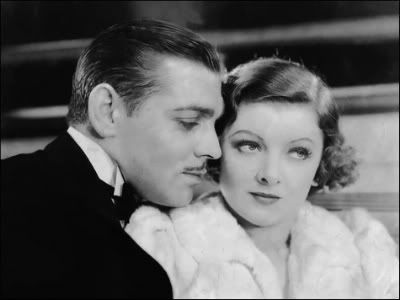 I also have a huge hate for William Powell's character in that - people who put abstract principles over life of a close friend are sick. He does not pardon Clark Gable's character - who is convicted for a murder he did to help Powell get his career and is sentenced to be executed - because it would be morally wrong. WTF? How I longed for Myrna Loy to stab him in the face with scissors at the end. /end rant.
Hmmm, maybe I'll rewatch a bunch of early 1930s movies. I love early Joan Crawford flicks.
2.
( Side note: I love this picture from A Free Spirit )
3. Am reading Nicolas Grimal's "A History of Ancient Egypt" - if you like histories, this is escellent (as long as you don't mind it a bit dry) - it goes reign by reign.
4. I think I will continue with
Lawyers of Korea
after all. It is rather funny and i can handwave the hero being a bastard to ex-wife as a misdirected way to get back at her for her coldness, especially since he seems to learn things about treating people decently along the way.
Have not been swayed in the least by pictures of him begging on his knees, no sir!
I do have to say that stories about people divorcing and finding new love, when one of the parties isn't a total scumbag deserving of divorce always drive me insane, in general - have a married person's vested interest in disliking divorce stories :D