Seriously, I went trolling for EFHL pics and all I get are kissy faces :)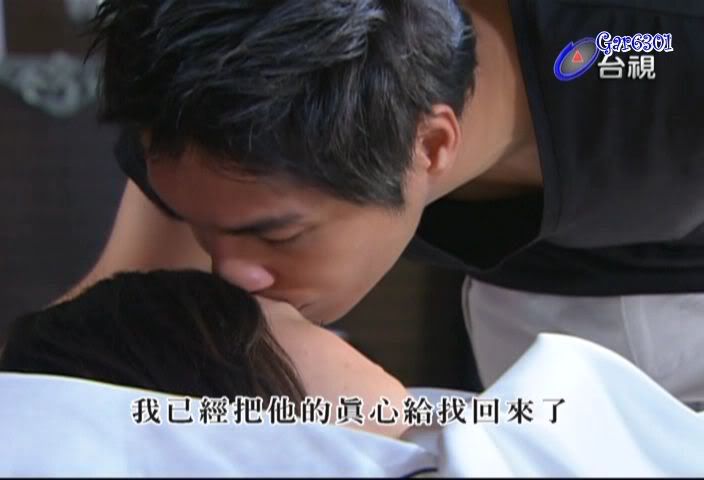 I mean, come on, where is the fine complex plot?
Hah! I totally kid.
I spoiled myself rotten for all the eps of EFHL and heeeeeeeeeeeeee. I am going to have SUCH fun!
It's a totally insane drama but somehow it works - I mean - what drama throws in male lead having a terminal illness as a development for
one
ep only to go "LOL suckers, just kidding!" as soon as they got angst and h/c out of it enough to satisfy them. I gotta say, I don't even dislike Grandpa any more because he is so insane I cannot possibly judge him by normal standards - I mean, there is pressury matchmaking and then there is "I want my grandkid and the granddaughter of lady I wronged to hook up. How about I make the guy believe he's dying so we get to find out if he really loves her or is in it just for $$$." LOLOLOLOLOLOL - is there ANY character in it who is not insane? Total LOVE.
ETA: Also, apparently some time around that point hero and heroine have a conversation that goes something like this:
Heroine: Hey, I am here to seduce you. Second time is supposed to be better than the first. Not that I remember out first cause I was drunk as a skunk...
Hero: Urgh, didn't my cousin tell you we didn't do anything that one time? Go away, I am dying and have discovered I actually genuinely love you to bits but can't have you. My life sucks.
Heroine: But our quota of kissing for the ep, we must fulfill it!