I am morbidly fascinated with the choice of attire by heroine's evil brother. Combined with Hitler-like haircut, it really is a terrifying sight. Perhaps it is meant to signify inner corruption.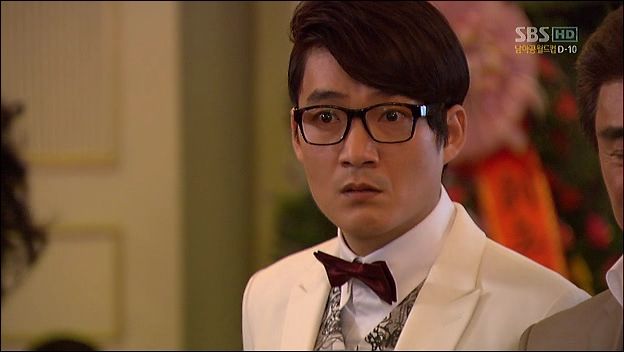 Yes, pink pants:
Our hero's artistic soul is scarred merely by being in proximity.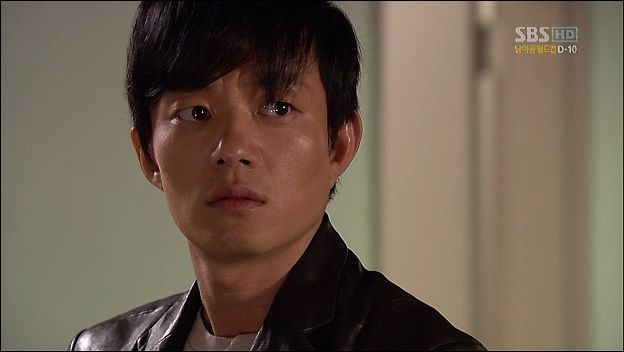 But sadly evil brother is too sensitive to criticism.
But then our hero is a keen fashion critic. Just watch how intently he stares at heroine's back - undoubtedly she is committing a fashion faux pas.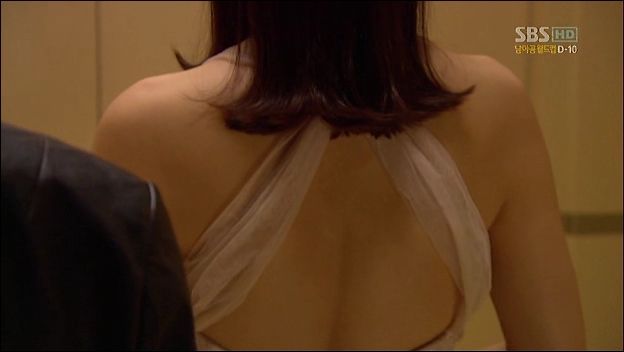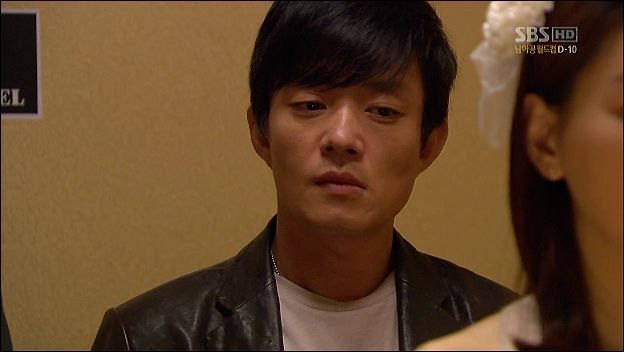 Life is tough for fashion-sensitive.