You all know the dramas of which I talk about: there you go, innocent and unknowing, watching the typical 16-ep kdramas or twdramas (or maybe even the shorter 11-ep jdramas), thinking that the 24-ep kdramas are your limit (and are a bit too long even at that) but out of the corner of your eye, you spy those legendary beasties - Mainland dramas of 40+ episodes, kdrama epics (period and not) and family dramas which can rack up upwards of 80 episodes.
You are nervous but curious - those often get the best ratings and huge stars. Dare you check out what the fuss is about when you can probably learn how to read and write in Korean in the amount of time it would take you to watch Jumong (81 episodes, of over an hour each) or Yi San (70+ eps of over an hour each)?
Yes, long dramas require a significant time investment (to use Jumong as an example, the drama is about 90 hours long, at the least. 120 episodes worth of an American TV show - close to 6 seasons!). But because they do have the time, they have time to develop multiple storylines, characters and issues which a shorter drama may not. And usually, no network in its right mind would allow a drama to run for this long unless it's bringing in the ratings, so something in the drama must be working well.
So, you can treat this as a guide to enjoying lengthy dramas. Or maybe a sort of "how I stopped worried and started to love the
bomb
long dramas" post. Here are the
Six Simple Rules
.
RULE 1: START SLOW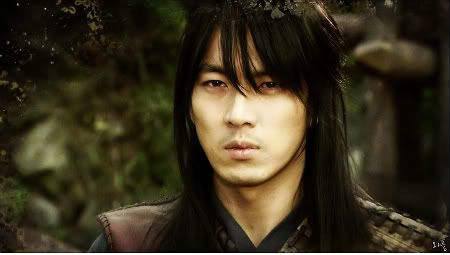 (The sexy angsty ninja protagonist of Kingdom of the Winds. It's my belief the drama was only 39 eps because they ran out of awful things to do to him.)
Unless there is a particular 70-episode drama you have always been dying to see, start slow. 65 episodes of an hour each may look daunting but after you watch a 30+ ep drama, it will probably look less so. Don't jump into 60+ ep
Queen Seon Deok
, start with 30+ ep
Kingdom of the Winds
. In that way, wuxia dramas are a good intro because they are around 40-50 eps but those eps are only 40 minutes each. Plus, hot angsty people with swords, so how can you lose?
RULE 2: FIND A TOPIC YOU ARE OBSESSED ABOUT
(The Myth cap courtesy of

darkeyedwolf
. It is my firm belief that this may be the best piece of television I have seen from any country.)
In some ways, this is easy. Some types of dramas are ALWAYS going to be long - wuxia dramas are rarely going to be shorter than 30 eps (or even 40 eps). If your type of drama is a traditional period one or a family story, you are also probably going to look at a large number of eps. So if that is your bag, you will definitely learn to put up with long dramas soon enough. But the point is more general and obvious than this. The easiest way to get into a long drama is to be so interested in the topic that the concept of 50+ eps seems less daunting than usual. To use a personal example - ever since I've heard of the plot of
The Myth
(modern person sent back to Qin Dynasty China and having to adjust, starring a favorite of mine, Hu Ge), I wanted to watch it. Whether it was 5 episodes or 50, did not matter. I just wanted to see it. Look for a drama like that. Also, and this is a personal take, I think some drama types lend themselves more to long drama format than others. I can rarely follow a long family drama because I don't think there is enough plot and conflict and I get bored (though take that for what it's worth - those are very popular). OTOH, a period drama or an intergenerational business/revenge saga has enough meat on its bones to keep going and going and going, like a hanbok-ed Energizer Bunny.
RULE 3: FOLLOW THE DRAMA WEEKLY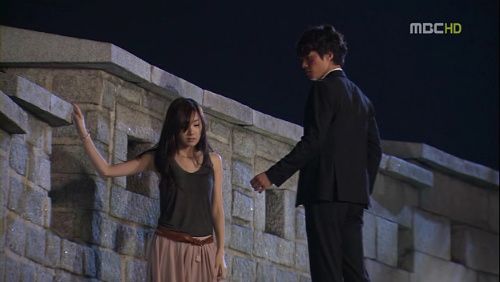 (Pitch-perfect secondary OTP of Gloria. I look forward to my delicious dose of them every week.)
That is how I lost my long-drama virginity, after all.
East of Eden
just started airing and it was so easy to follow it weekly (especially combined with RULE 2 - the topic and the leading man were right up my alley). If you follow it as it airs, it's really easy. After all, 2 hours a week is 2 hours a week whether you are watching for 8 weeks or 80. That is how I am currently following
Giant
,
Gloria
, and
Baker King.
RULE 4: FAST-FORWARD BUTTON IS YOUR FRIEND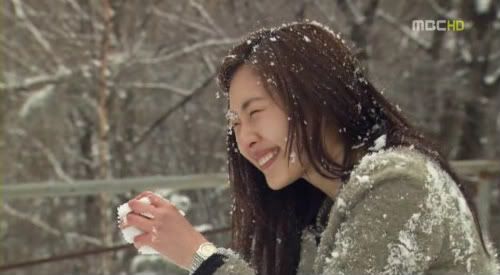 (By the end of East of Eden, Grace and Dong Chul's love story was the one part of the drama I was still invested in. But they made it all worthwhile.)
Let's face it, life is short and there are many other dramas. You have a ff button. Use it. You cannot possibly be interested in every single topic the drama dishes out. Which leads me to RULE 5.
RULE 5: PICK YOUR WINNING STORYLINES/CHARACTERS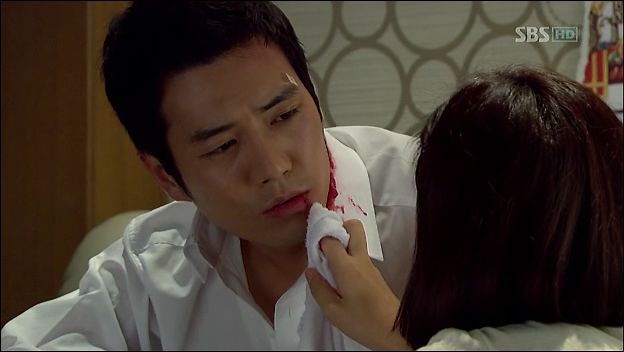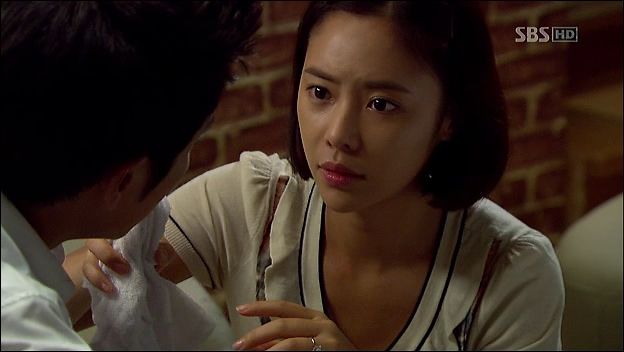 (The awesome, angsty secondary OTP of Giant. Side note - if his Daddy beats your bf almost into an unconscious state on hearing your wedding plans, perhaps you should rethink entering his family. Just sayin'.)
One of the strengths of lengthy dramas is that it has time to flesh out many many storylines. One of the weaknesses of long dramas is that some of those storylines are more interesting than others. You may have been enthralled by salt negotiations in
Jumong
, building business machinations of
Giant
, or childhood background stories of
Baker King
but I could personally use them all as sleep aides. And that's the good thing - you can cherry pick. Pick the stories/couples/characters you like best and just follow those. This will save you time and sanity. I may forward the politics talk of
Seoul 1945
, but any time the OTP angsts at each other, I am all there. I find fashion shenanigans of
Fashion 70s
(30 eps) dull, but every time the main quartet interacts, I am all ears.
FINAL RULE: PICK A GOOD DRAMA. PLEASE.
(The excellence that is Jumong. Lovely family portrait in which almost every individual in it hates and tries to kill the other.)
Only watch a drama which you don't ever want to end. With which you sigh "oh, I am on ep 65 already, only 5 eps left". Because, ultimately, the best way to get through any drama is to love it. Otherwise, you are in for a really long and boring haul. It's one thing to suffer through mediocrity for 16 episodes. It's another to do for 60.
Ready, set...go!