Argh, end of ep 29 is going to give me ulcers!!!!!!!!!!!!!!!!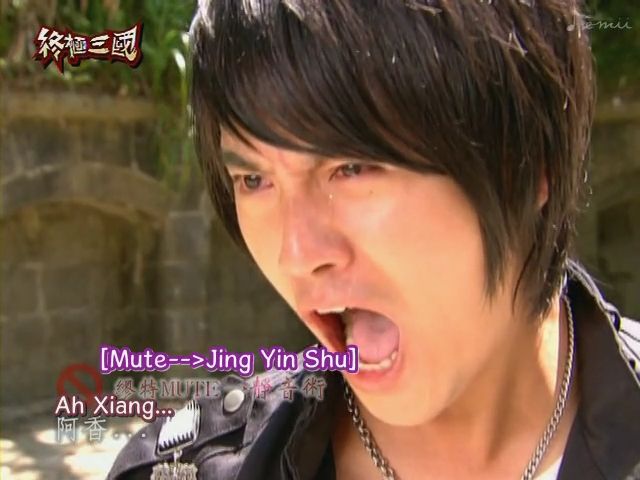 DO NOT MESS WITH EITHER XIU OR MY AWESOME FAKE LIU BEI/SHANG XIANG OTP, DRAMA!!!!!!!
Yes, I have regressed to using all caps.
( But thiiiiiiiis )
So, let's do an OTP tally: fake Liu Bei/Shang Xiang - Xiu has to go back to his dimension and obviously can't take SX with him, so yeah. Guan Yu/Diao Chan - going along swimmingly except for the whole Insert Needle Y process that is going to kill Guan Yu really shortly but not before he turns into a demon. Xiao Qiao and her swains - she has zero interest in Cao Cao and she and Zhou Yu are broken up (and will need an army of shrinks to ever be functional). That's it for main OTPs. And then there is Da Qiao/Sun Ce, where he's on the run and pretending to be dead. I believe that this makes them officially the best-off out of the bunch. Hooray. Clearly, you are better off jumping off a cliff than developing a romance in the Silver Dimension.