Today's movie of the day is Ang Lee's
Crouching Tiger Hidden Dragon
, one of my favorite movies. It looks like Lee will win Best Director/Best Picture for Brokeback Mountain, and while BM is a well-made movie, I don't think it can compare to the beauty, restraint, and philosophy of CTHD. Plus, did you see Heath or Jake soar on tops of trees while maiming dozens with their sword?
Of the three Chinese martial arts dramas that have been popular in the West (CTHD, Hero and HoFD), CTHD is by far my favorite, maybe because the fighting sequences (while spectacular) are secondary to a story about restraint and regret and uncertainty. I remember debating this movie with Husband (then Boyfriend) ad nauseam.
Anyway, here is some picspam.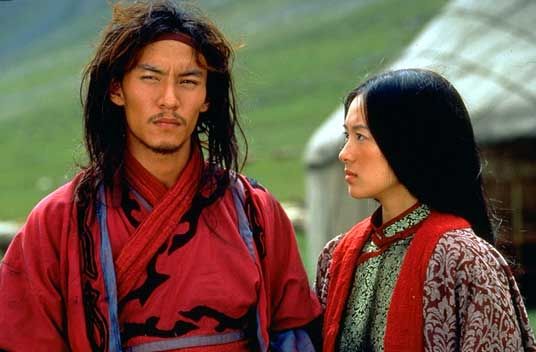 ( More pics behind the cut )