Koreans are remaking
Byakuyakou
with Go Soo as the male lead (as a movie)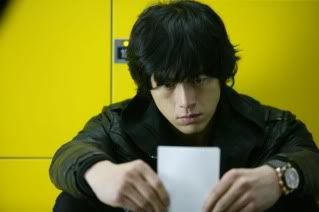 EEE!
I loved the jdrama (though I still need to finish it) with its very bleak storyline of a boy and a girl who each commit murder and now must lead their lives separately as best they can until a statute of limitations expires. Their victims weren't anyone society would miss (he killed his father who was her child rapist, and she killed her mother who used to prostitute her. Not to mention they both were 10 or so), but in order to protect their secret they have to do more and more awful things.
It's a really really good drama and so the thought of a movie? Especially one starring Go Soo, one of my favorites and really good at playing someone on the edge (see Green Rose for proof) makes me very excited.
In news on the opposite side of the spectrum, they are making a period medical kdrama. This will be the first period kdrama I am not excited about since that eunuch one. No thank you. I think they should have just combined the two and made a drama about eunuch in futile love with a female doctor and spared me two wasted sageuks.