Since I've been talking about
Hana Yori Dango
(also known as
Boys Over Flowers
) so much (witness my earlier today, War and Peace sized post on the last episodes), here is some picspam to show what on earth I've been babbling about. Warning: most of these are "promo" shots so the colors are brighter. There are no real bright colors in HYD, as it goes for a faded pastel look.
Tsukushi and the F4: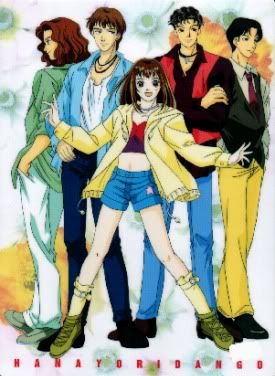 ( A panoply of pictures )
ETA: Heeee. I just read a synopsis of
Meteor Garden
, the Taiwanese live action adaptation of HYD. And oh my. I will certainly enjoy it. I thought HYD had plenty of angst and melodrama but apparently I aint seen nothin' yet. Gleeeeeeeeeee. (Though if Doumyouji's Mom is even worse in Meteor Garden, one begins to worry about any genetic doomedness of the OTP's offspring).