I have started
18 vs 29
(otherwise known as 'Don't Forget Me') and it's hilarious - I laughed out loud multiple times in the first 15 minutes.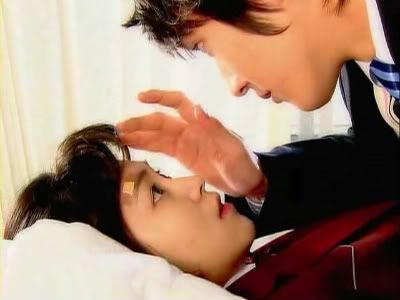 The story is delightfully, deliciously ridiculous - our heroine is 29-year-old married woman Yoo Hye-Chan whose marriage to a rising star Kang Sang-young is very much on the rocks. Believing her husband is having an affair with a co-star (according to kdramas, it seems to be a national sport to jump to conclusions :D), she decides to get a divorce. Her last conversation with her husband culminates in her yelling at him that she wishes to erase him from her memory. This being a kdrama, she is about to get her wish - on the way to the Courthouse to file divorce papers she gets into a car accident and becomes an odd sort of amnesiac - she knows who she is just fine. However, any of her memories past age 18 have been erased.
This might be just the chance for her husband, who is still very much in love with her (and is clearly guiltless in the affair accusation - his co-star has the 'deliciously eeeeeeevil other woman' written all over her) to win his wife back. After all, despite the memory loss, he (or a younger version of him) should still be in Hye-chan's memory as they were high school sweethearts. One big problem - when they were students she hated his guts at first. And her memories stop right before the incident that began to change her mind about him. Past or present - she hates him.
Hilarity ensues.
Seriously guys, I love this! It has so many of my favorite things: (a) a main character who is a celebrity; (b) big portions set during high school (in flashbacks, with thankfully different actors, not inappropriately aged characters in school uniform); (c) first love; (d) hero who is not an immature jerk but a nice guy; (e) heroine's hilarious fantasies; (f) super-evil other girl; (g) heroine who is loud and hilarious; (h) amnesia; (i) married couple falling in love all over again; (j) adorably cute pop star Siwon as hero's younger version (the boy needs a drama of his own!).
Why did nobody tell me of this drama?
( Some caps to demonstrate the awesomeness )
I cannot wait to watch more!