I have finally had a chance to check out the first episode of a liveaction take on one of my all-time favorite mangas,
Ouran High School Host Club
and I am in love in love in love in love in love.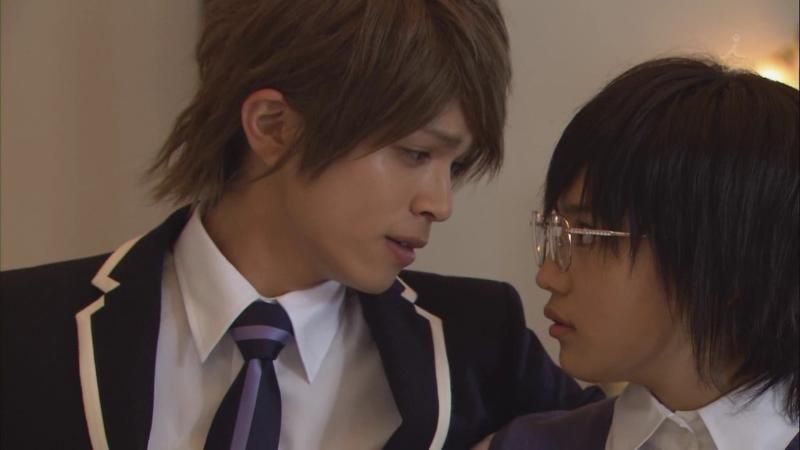 Somehow they managed to transfer the cracky, cheeky, post-modern metaish, with a hidden heart vibe of the manga (and the awesome anime. It was the only shoujo anime Mr. Mousie ever liked).
The story, such as it is, is about Haruhi, a brilliant scholarship student in a ritzy school. Haruhi is a girl but has little interest in gender norms - she wears a male uniform as more comfortable and has her hair chopped short (I am not getting into long meta again but I really like this drama's take on gender). Through a hilarious set of circumstances, Haruhi ends up working as a host with the Ouran High School Host Club in order to pay a debt. The hosts are the only ones who know she's a girl and Haruhi is very popular with the ladies as a femmy type of boy. Haruhi is pragmatic and no-nonsense and is both puzzled and amused (and occasionally exasperated and always unimpressed) by her fellow hosts, especially by the leader, Tamaki, is a diva and a drama queen and totally lacking in street smarts and is the sweetest, kindest, loveliest person. Needless to say, Haruhi/Tamaki is my (and the manga's) OTP.
If you are looking for realistic exploration of class differences or low-key acting, stay away! It you want a funny, endearing, irrestible bit of fun, come right in!
( Caps and thoughts ep 1 )
So yes, a total adoration. I have no idea how much of it is because I am so familiar with the story (i.e. I can't tell if there are any narrative gaps because I know the story backwards, and I come into it already loving the gang) but I do think it's really good. I will probably not even bother waiting for subs any more because I can follow raws (Darksmurf does fast and decent subs btw).
In conclusion, have a shippy anime MV, mainly because I adore the song: